Frankly, Sugar Frankincense Face Scrub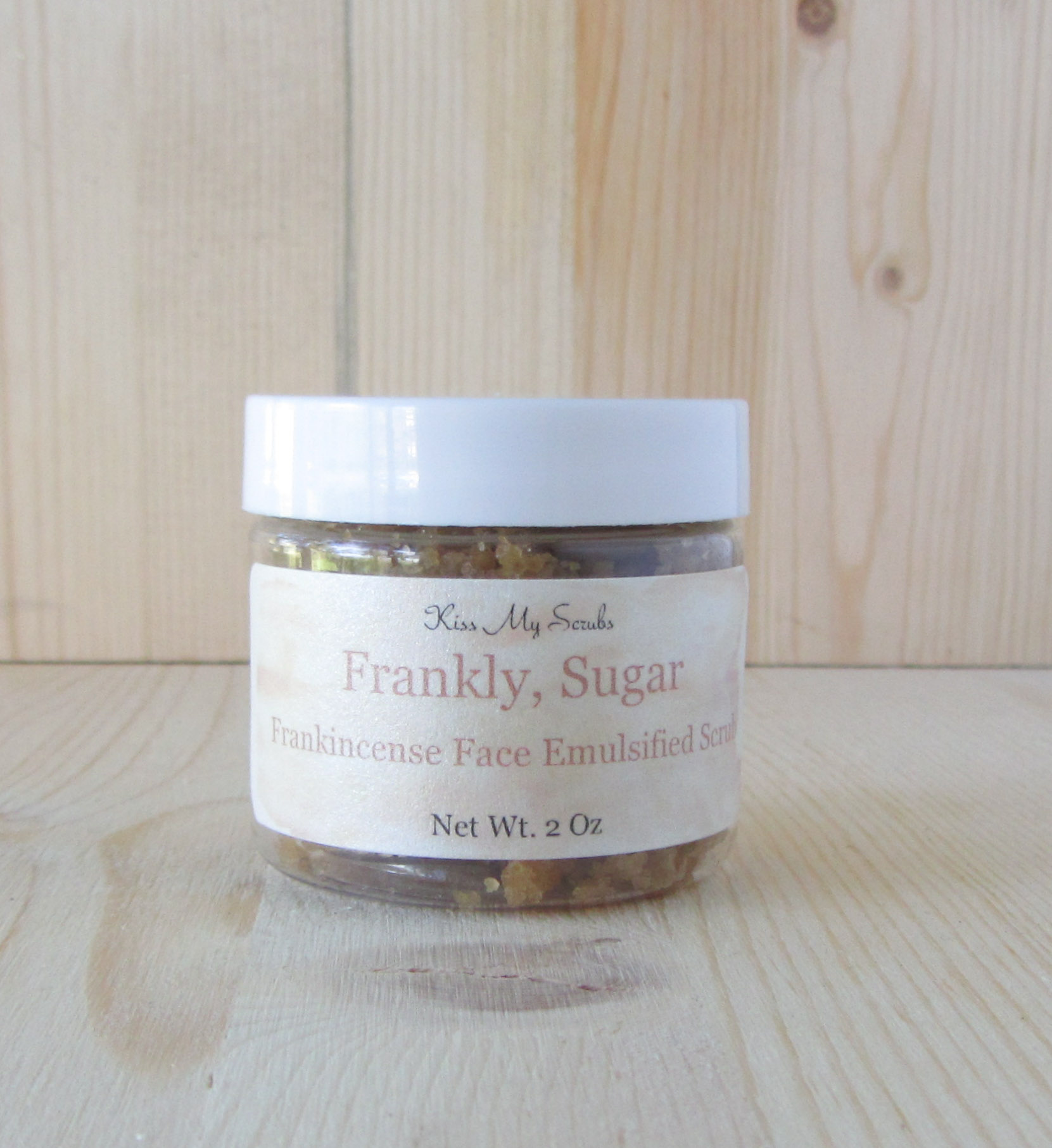 Frankly, Sugar Frankincense Face Scrub
Ingredients:
Organic Brown Sugar

Grapeseed Oil

Emulsifying Wax*

Stearic Acid*

Rosehip Oil

Argan Oil

Jojoba Oil

Frankincense Essential Oil

Vitamin E Oil

Optiphen*

Pomegranate Seed Oil
*Included in the emulsified scrub only
Frankincense essential oil is thought to be a heavy hitter in the skin care game. Anti-inflammatory, bacterial, aging, etc, this precious resign seems to do it all. Joining with lightweight grapeseed oil, among others, means this gentle face scrub will be a must have addition to your skin care routine.
Usage Instructions: Wet down, Scrub up, Rinse off, Get out. Once or twice a week (max). Listen to your skin!
A Word of Warning: Oils may make the tub or shower bottom slippery. Be careful.