About Face, Darling Rosemary Face Scrub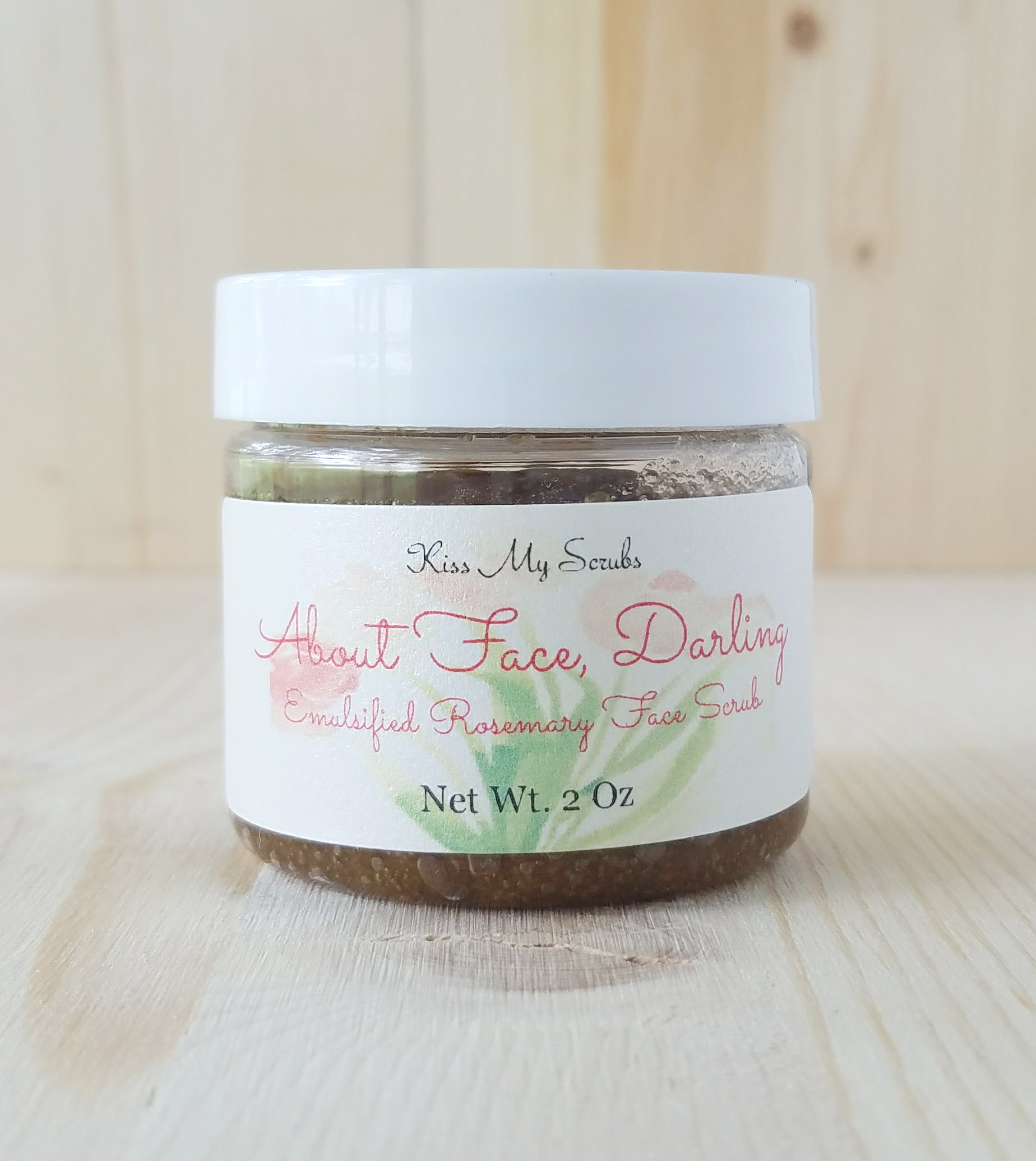 About Face, Darling Rosemary Face Scrub
Ingredients:
Organic Brown Sugar

Grapeseed Oil

Emulsifying Wax*

Stearic Acid*

Rosemary Essential Oil

Argan Oil

Rosehip Oil

Jojoba Oil

Vitamin E Oil

Optiphen*
*Included in the emulsified scrub only
Rosemary is the perfect scent for those mornings when it feels like you are going to be facing off against the entire world. It seems to wake you up and sharpen your senses. Use this face scrub in your morning routine and not before bedtime.
Usage Instructions: Wet down, Scrub up, Rinse off, Get out. Once or twice a week (max). Listen to your skin!
A Word of Warning: Oils may make the tub or shower bottom slippery. Be careful.
sale